Author Archive
19 მაისი, 2013 | 0 კომენტარი »
არსებობენ ორგანიზაციები, რომლებიც არც საქმის რაოდენობას უჩივიან, არც თანამშრომელთა დაკავებულობას ან მათ პროფესიონალიზმს, არც შიდა ორგანიზაციული შეხვედრებისა თუ განხილვების ნაკლებობას, თუმცა მაინც ისინი მნიშვნელოვან შედეგებს ვერ აღწევენ.
აქ მუდმივი ფუსფუსი და მოძრაობაა, ხშირია თანამშრომლების გვიანობამდე დარჩენის შემთხვევები,  ერთი შეხედვით საქმეც ბევრია და დატვირთვაც. თუმცა თანამშრომლებს, რომ ჰკითხოთ რისთვის აკეთებენ რასაც აკეთებენ, ღირებულს რას სძენენ ორგანიზაციას, ან საკუთარ თავს, კონკრეტულად რაზე არიან პასუხისმგებლები, ვერ გეტყვიან. სტატია სრულად »
5 აპრილი, 2013 | 2 კომენტარი »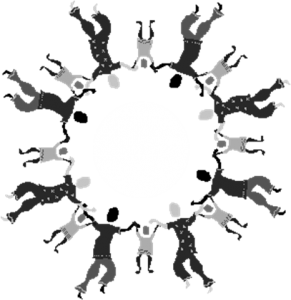 "Glue that sticks together the organization"
ორგანიზაციული კულტურა, მარტივად რომ ვთქვათ, არის ორგანიზაციის ღირებულებების, ნორმების, წესების ერთობლიობა. იგი არეგულირებს ორგანიზაციის წევრების ქცევას, მათი მუშაობის სტილს, დამოკიდებულებას ერთმანეთთან და გარე პარტნიორებთან, მომხმარებლებთან.
ორგანიზაციული კულტურა არის ორგანიზაციის წარმატების ერთ–ერთი მნიშვნელოვნი ფაქტორი და, სწორედ ამიტომ, იმსახურებს ყურადღებას. იმისთვის, რომ მივიღოთ ხარისხიანი კულტურა, აუცილებელია ის ჩამოვაყალიბოთ ისე, რომ შევუთავსოთ ორგანიზაციის მისიას, მიზნებსა და სტრატეგიას. სტატია სრულად »
15 მარტი, 2013 | 2 კომენტარი »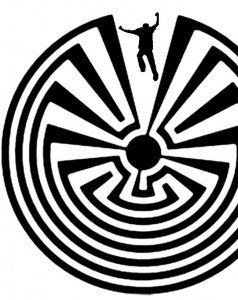 რა არის მოტივაცია? მარტივად რომ ვთქვათ, ეს არის რაღაც მამოძრავებელი ძალა, რომელიც გვიბიძგებს მოქმედებისკენ. როგორც წესი, ეს ძალა საქმის დაწყებისას უფრო ძლიერია, მაგრამ დროში და მოქმედებების განხორციელების პარალელურად სუსტდება (განსაკუთრებით მაშინ, თუ დროში იწელება და შედეგი გვიანდება) და მისი შენარჩუნება სულ უფრო რთულდება. ეს განსაკუთრებით მაშინ ხდება, როცა წარუმატებლობას ვაწყდებით. თუმცა, ეს ალბათ ყოველთვის თანმდევია და ამის გარეშე ნებისმიერი საქმის კეთება უინეტერსოც არის, მალე გვბეზრდება და, ბუნებრივია, შედეგიც ისეთი არ გამოდის. სტატია სრულად »